The Passion Of Joan Of Arc (la Passion De Jeanne D'arc)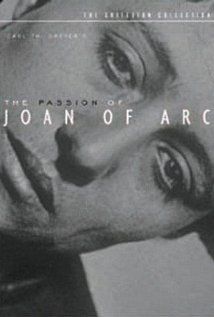 Director: Carl Theodor Dreyer (as Carl Th. Dreyer)
Actors: Maria Falconetti, Eugene Silvain, André Berley
Genres: Biography, Drama, History
Country: France
Release Year: 1928
Duration: 110 min
Synopsis: The sufferings of a martyr, Jeanne D'Arc (1412-1431). Jeanne appears in court where Cauchon questions her and d'Estivet spits on her. She predicts her rescue, is taken to her cell, and judges forge evidence against her. In her cell, priests interrogate her and judges deny her the Mass. Threatened first in a torture chamber and then offered communion if she will recant, she refuses. At a cemetery, in front of a crowd, a priest and supporters urge her to recant; she does, and Cauchon announces her sentence. In her cell, she explains her change of mind and receives communion. In the courtyard at Rouen castle, she burns at the stake; the soldiers turn on the protesting crowd...
YOU ARE WATCHING: The Passion Of Joan Of Arc (la Passion De Jeanne D'arc)
The video keeps buffering? Just pause it for 5-10 minutes then continue playing!
Share The Passion Of Joan Of Arc (la Passion De Jeanne D'arc) movie to your friends. Share to support Putlocker
You May Also Like