Amazon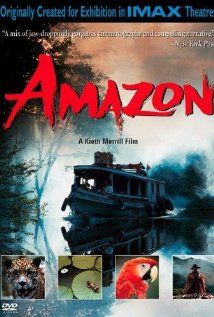 Director: Kieth Merrill
Actors: Linda Hunt, Jesse Corti, Mark Plotkin
Genres: Documentary, Short
Country: USA
Release Year: 1997
Duration: 38 min
Synopsis: The Amazon is the biggest river on Earth. Only little of plant and animal life along its banks is known to man. And there are many secrets known to the tribe shamans of which we never heard. During a journey of one of those shamans down the river from one of its wells, who meets a western scientist traveling up the river from the sea, the audience experiences a huge variety of landscapes, animals (pink dolphins, for example), plants and people...
YOU ARE WATCHING: Amazon
The video keeps buffering? Just pause it for 5-10 minutes then continue playing!
Share Amazon movie to your friends. Share to support Putlocker
You May Also Like